meet the
designer & artist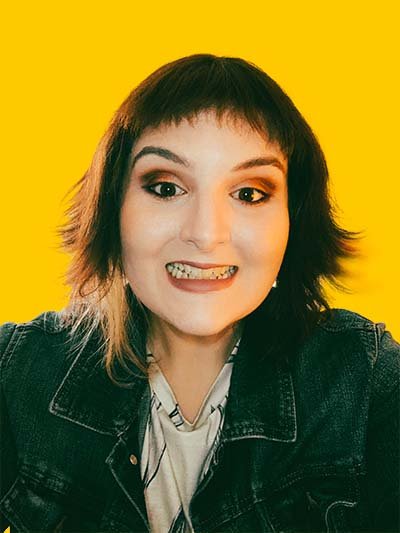 hi there! my name is Aaron. i'm a

graphic designer

& visual artist based in
Nogojiwanong-Peterborough

, Ontario.
my
story
I live and work in the very creative city of Nogojiwanong-Peterborough, Ontario with my fiancé, two wildly bourgeoise dogs, and a surprisingly demanding rabbit.
Since becoming a visual artist over a decade ago I've always experimented with my art, whether it be the media or the technique. It left me with the ability to work diversely.  I had spent years focused on improving my creative process, especially in my paintings and sculptures, but something felt like it was missing. The four years at OCADU had been a great influence on me and my art, but still, something was just beyond the grasp of letting me fully express my creativity.
It would be years later on a trip to New Zealand with my fiancé that would help me discover that I needed to literally redesign my creative strategy and life. My eyes now opened to possibility, I started researching the best way to combine my love of art with my innate love for problem-solving and handling the workings of computers.
It was a warm summer afternoon while I was serving ice cream to cottage goers when I finally figured it out.
I'm a graphic designer and I mean it. I see design as a natural form of creative problem solving and that is why I instantly fell in love with it. The best part of the process is to take an idea and play with it, experiment so I can really expand its possibilities and see what more can come. Every little idea can lead to a big idea with the right approach and strategy. Every big idea leads to more learning, experience, and even bigger ideas.
So I had finally figured it out. Graphic Design!
Even as a visual artist I've always liked working with clients of all types. Now I welcome working with small businesses doing illustrations, brand transformations or coordinating with a team to accomplish larger scale projects. I've worked everywhere from the Art School of Peterborough to the Art Gallery of Peterborough, with United Way, and various local businesses managing their media platforms and campaigns as well as developing brands and assets.
I see Peterborough as a great starting foundation for my creative work. The city is truly a wonderful hub of creativity and talent, but I know there is more out there and I would love the opportunity to experience it. The one thing I strongly believe in is that you should never stop learning, therefore I welcome any new opportunities that arise in my future.
When I'm not obsessing over design and art you can catch me relaxing in the garden, walking my goofy dogs, or just power-walking around the city with some tunes cranked loud. For me creating art never really stops and whenever I get some serious down-time I'll take up a new crafting hobby like my latest obsession with printmaking and landscape painting.
Once you get to know me you'll find out I'm an easy-going person and I often say: "No worries," at least 50 times per day. I like to have casual conversations about anything that can get a good laugh or smile going.
I

 

respectfully

 

acknowledge that I work and reside on the traditional territory of the Mississauga 

 Anishinaabeg. I offer my gratitude to our First Nations for their care for, and teachings about, our earth and our relations. May I honour those teachings.
it's not just about great ideas.
it's about making great ideas
happen.