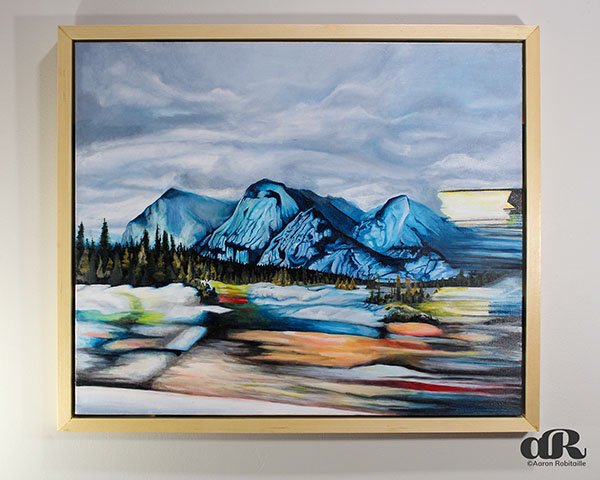 Title: Memories of Mountains – British Columbia
Dimensions: 12″ x 24″ (in frame: 13 3/4″ x 25 7/8″)
Medium: Acrylic on wood panel
Frame made by hand.
This series is titled, "Memories of Mountains" or "MOM" for short. It's a dedication to my Mom's love for mountains as well as our journeys together (and ones I wished we could go on) which I will always cherish. Each piece is framed by hand with solid pine, clear coated with polyurethane and ready to hang via sawtooth hangers.
Detail and WIP shots: