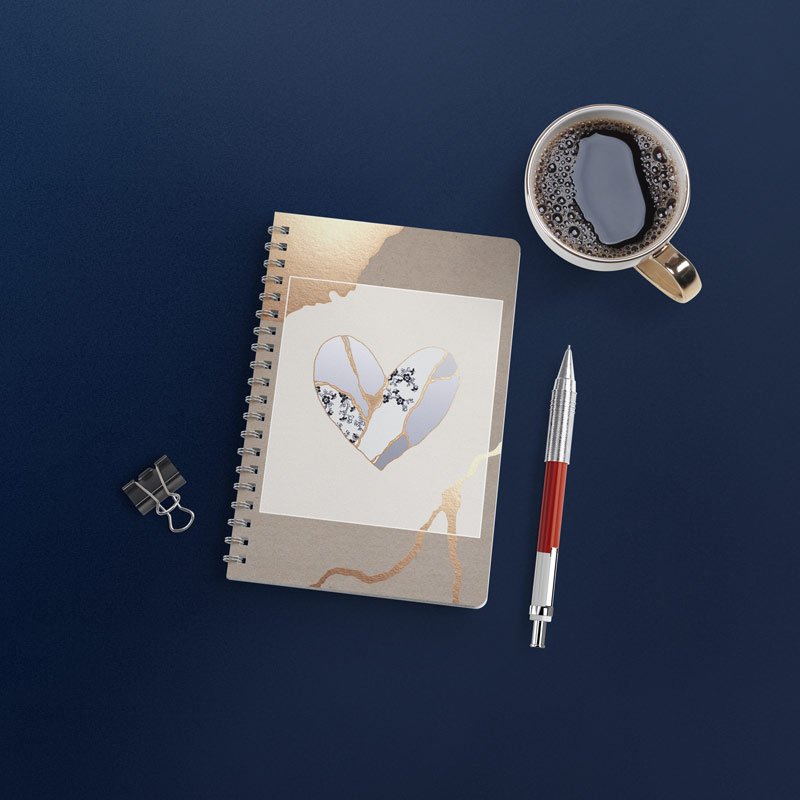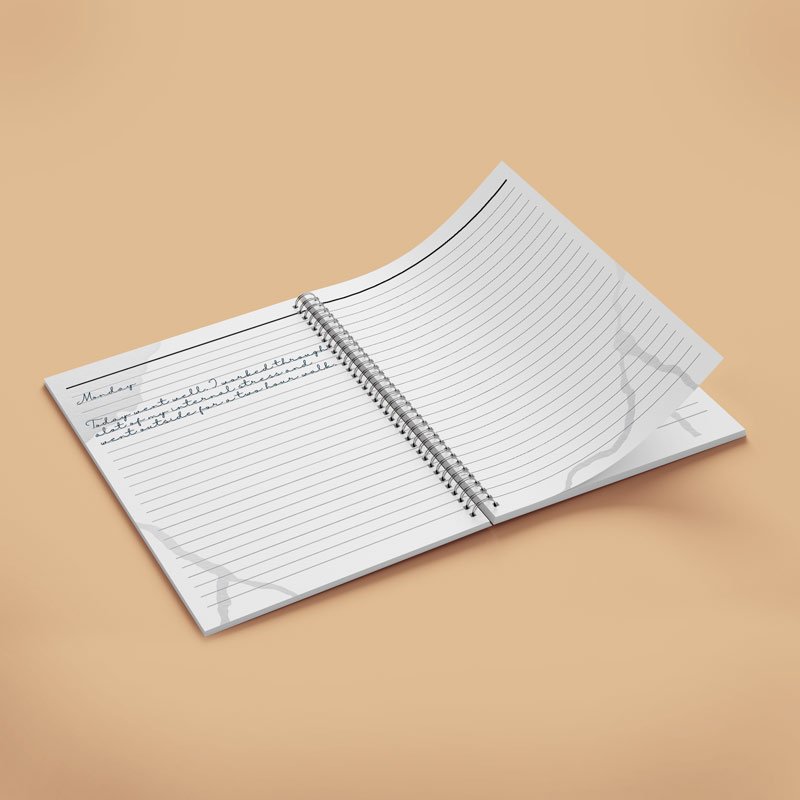 Open Sky Stories is a local writer and artist providing writing inspiration and services.
Erica Richmond, founder of Open Sky Stories approached us to develop a notebook design, which then lead to designing her business and thank-you cards.
Visually the brand already existed as a unique combination of elegance and playful personality. It was a natural progression to then introduce some fun illustrations into her both the notebook design, business and thank-you cards. The aim was to find a balance combining professional and personal themes while achieving a light- and kindhearted visual look.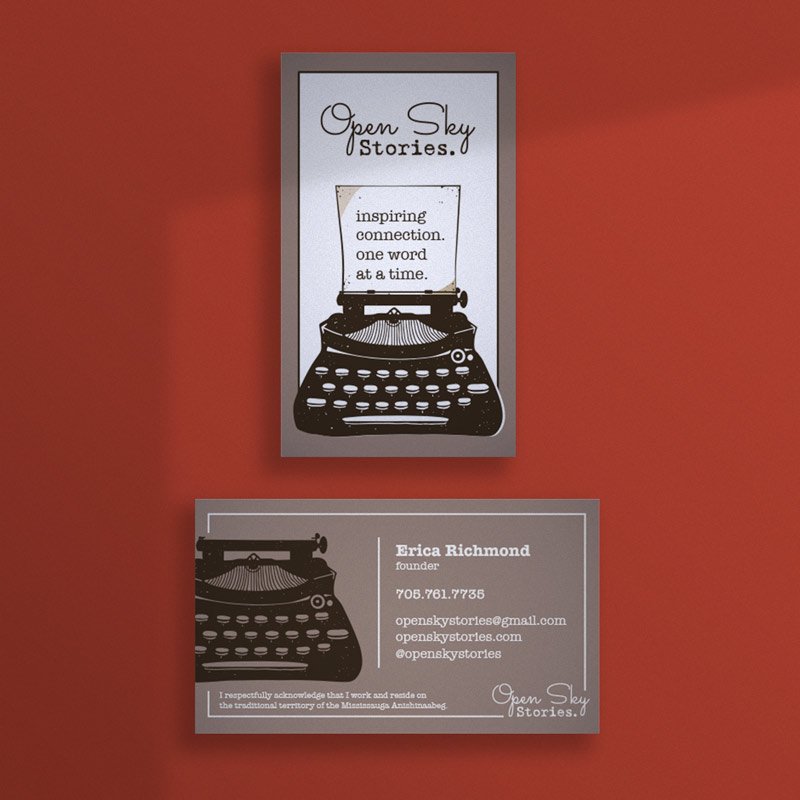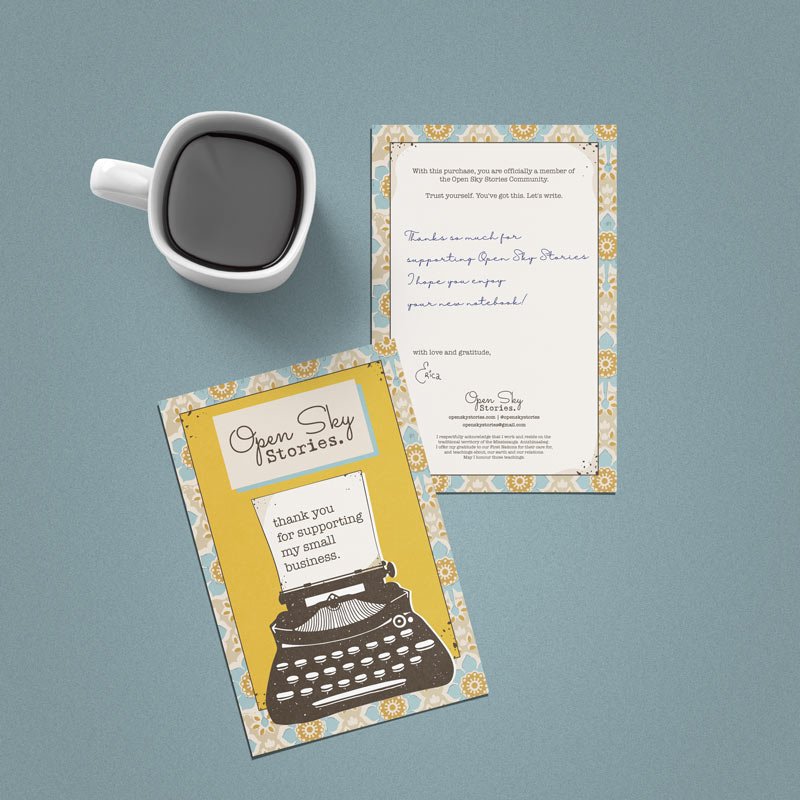 Open Sky Stories Scope of Work
Print
Notebook design
Business cards
Thank you cards
Kindest Clients
Erica was an absolute pleasure to work with. We even helped her develop a visual identity for a new sub-brand of Open Sky stories called Noteworthy Stories.
Check out Open Sky Stories to purchase a Kintsugi notebook here.