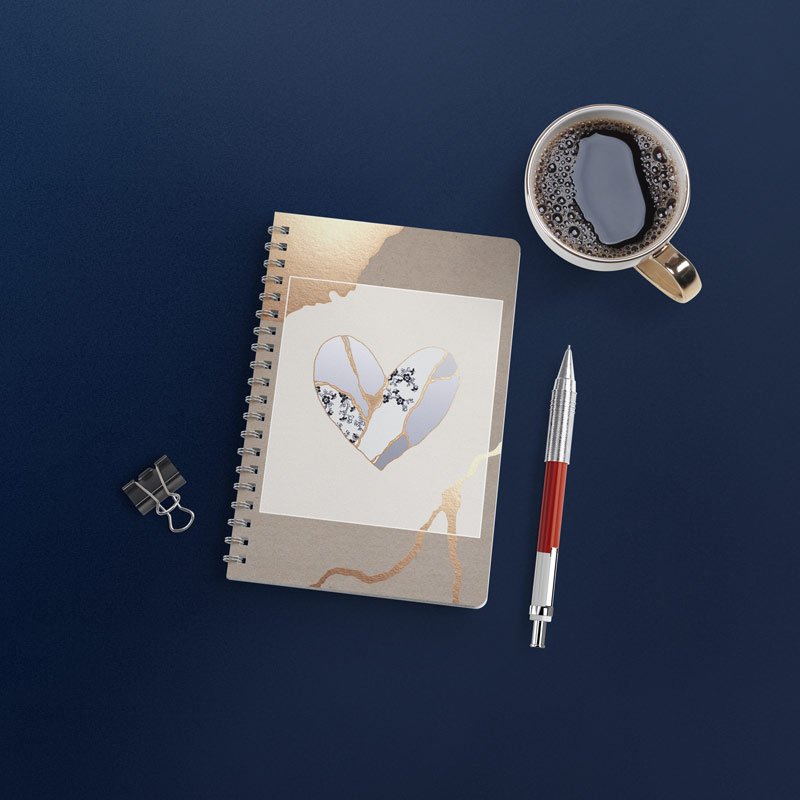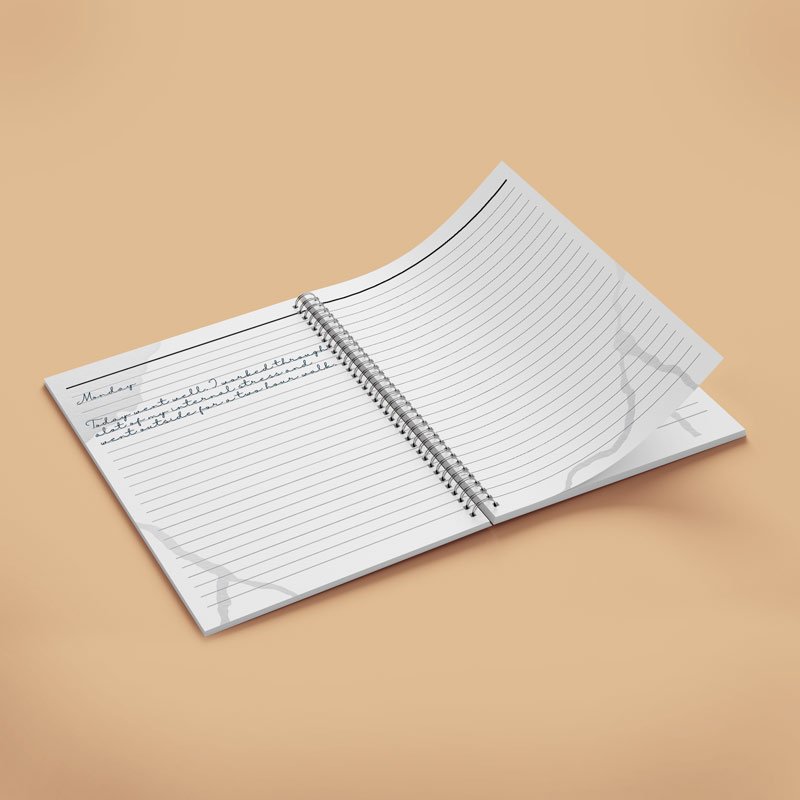 Open Sky Stories is a local writer and artist providing writing inspiration and services.
When Erica Richmond, the founder of Open Sky Stories, approached us for a notebook design, little did we know it would evolve into a full-fledged collaboration, including her business and thank-you cards (and later on, more fun projects).
Already boasting a visual identity that perfectly blended elegance with a playful spirit, we decided to enhance it further. The addition of fun illustrations to the notebook, business, and thank-you cards was a natural progression. Our goal was simple: strike the right balance between professionalism and a personal touch, creating a visual style that's both light and heartwarming.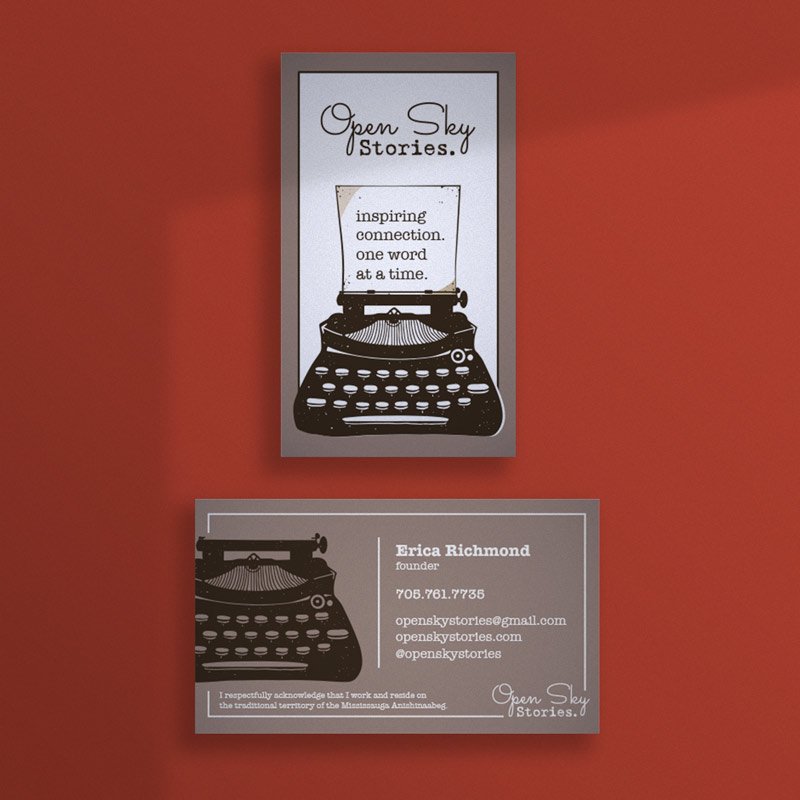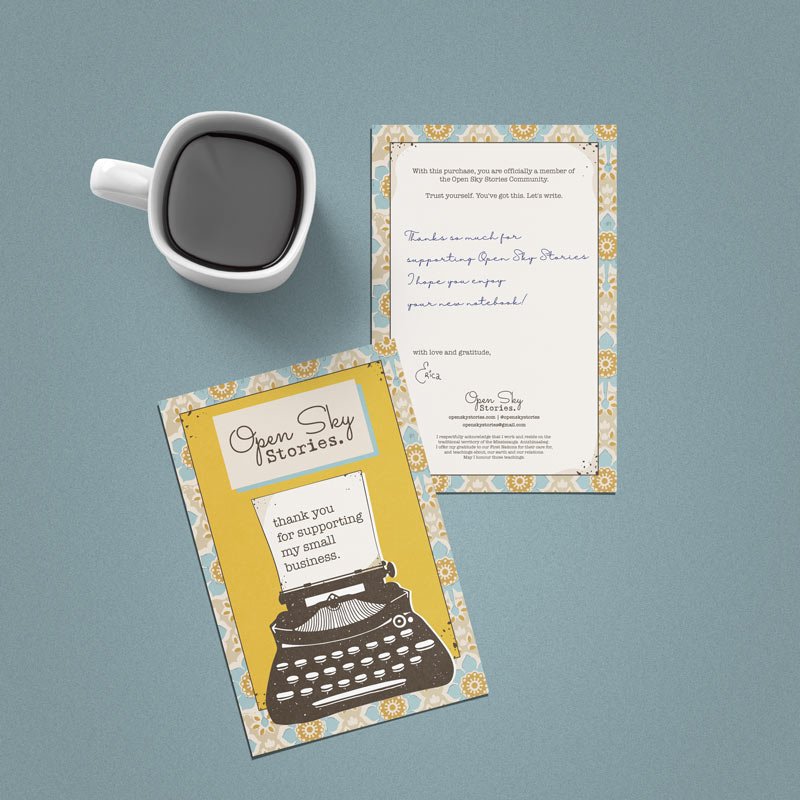 Dive into the Next Chapter: Open Sky Stories is embarking on a new era, expanding its horizons by curating a collection of unique goods for their vibrant e-commerce platform. Erica, the visionary founder of OSS, approached us with an exciting request – to infuse her brand with distinctive illustrated designs for stickers and tote bags.
This collaboration was a refreshing journey, transforming Erica's imaginative writing prompts into visually mesmerizing designs. We seamlessly weaved in the established brand colours and design styles from our previous work on Erica's business and thank-you cards, resulting in three eye-catching decal designs and a stunning tote bag creation.
Projects like these, where creativity takes centre stage, are what we cherish the most. Join us in celebrating the fusion of storytelling and design, as Open Sky Stories enters a new chapter of artistry and commerce.
Open Sky Stories Scope of Work
Print
Notebook design
Business cards
Thank you cards
Stickers
Tote bags
Kindest Clients
Working with Erica was not just a collaboration; it was a delightful journey into creativity. 
Erica's enthusiasm and openness to creative exploration made every step of the process a joy. From brainstorming sessions to the final strokes of design, we seamlessly translated her vision into a captivating visual narrative that sets Open Sky Stories (and Noteworthy Stories) apart.
For a tangible piece of this collaboration, explore Open Sky Stories online and treat yourself to the exquisite Kintsugi notebook. It's not just a notebook; it's a piece of art and a testament to the beauty found in every story.