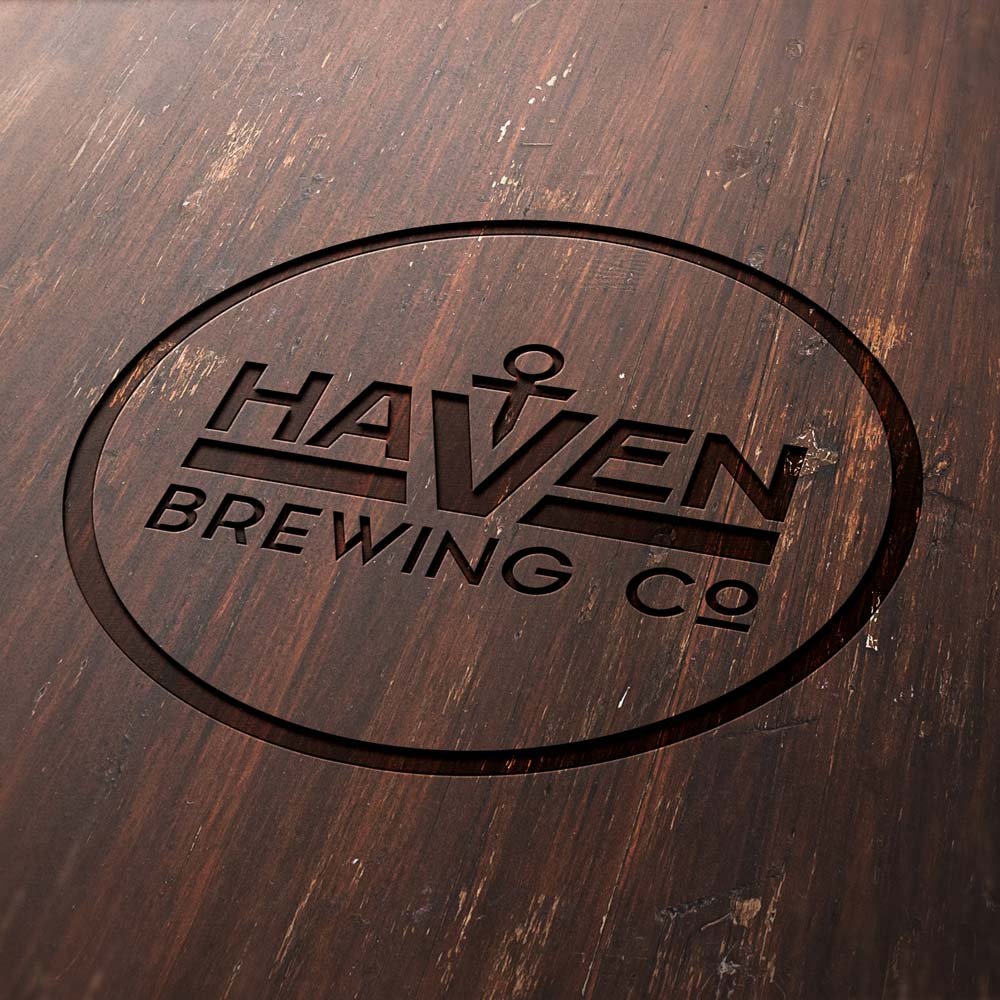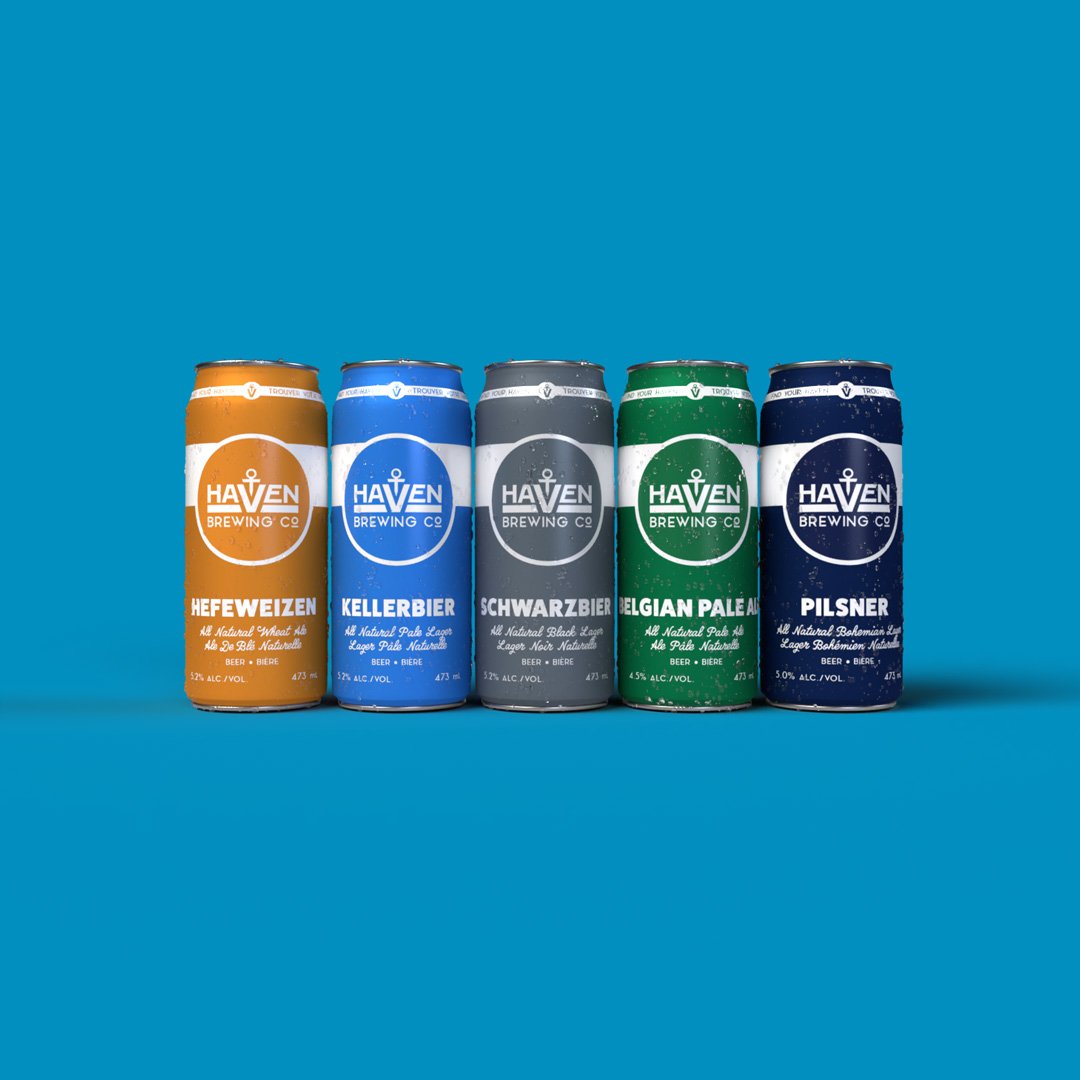 Haven Brewing Company is a Canadian take on the tastes of Europe, refining classic recipes with modern influence.
This rebrand had to take on a few challenges to find the balance between the traditional nature of the product placed in a competitive and contemporary market and the balance of personalities and ideas between professionality, creativity and fun.
It was only natural that the brand would need an overhaul to become a combination of crisp, elegant, and modern design features with hints of European-inspired design elements. This form of design in combination with their dedication sets them apart from much of local competition, highlighting the fact that their brand is about artistry and craftsmanship.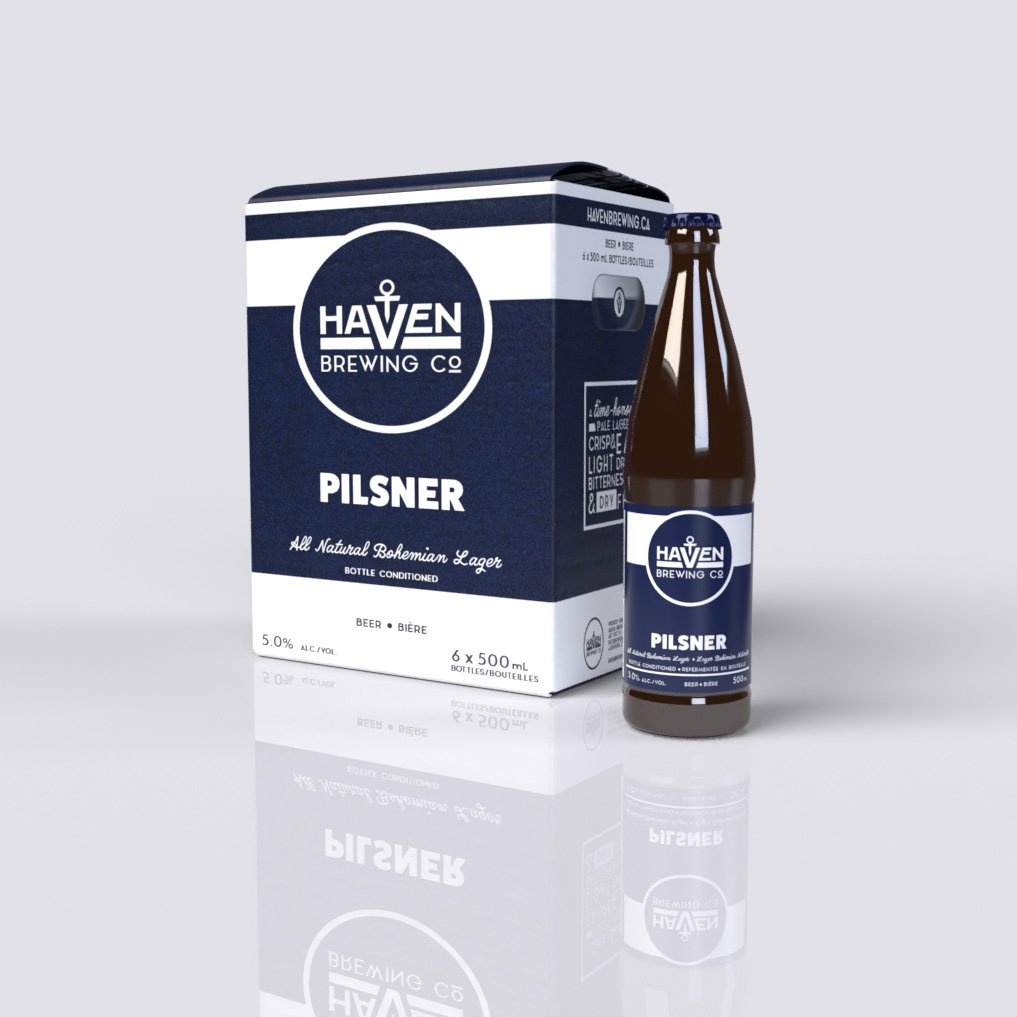 Haven Brewing Company Scope of Work
Print
500 mL bottle labels
473 mL can designs
18 pack taster box
6 pack boxes
Taster pack boxes
18 x 2′ lightbox signage
8 x 4′ store entrance sign
10 x 10′ canopy design
Digital
2D/3D product renders
Beer Store labelling
Branding
New logo and logomark for all applications and consistent packaging, product, and signage design for their individual products and brick-and-mortar taproom.
To read more on the services provided and what it was like working with Haven Brewing Co. check out my blog post here.
Check out Haven Brewing Company here.